Pariah's Moon now available!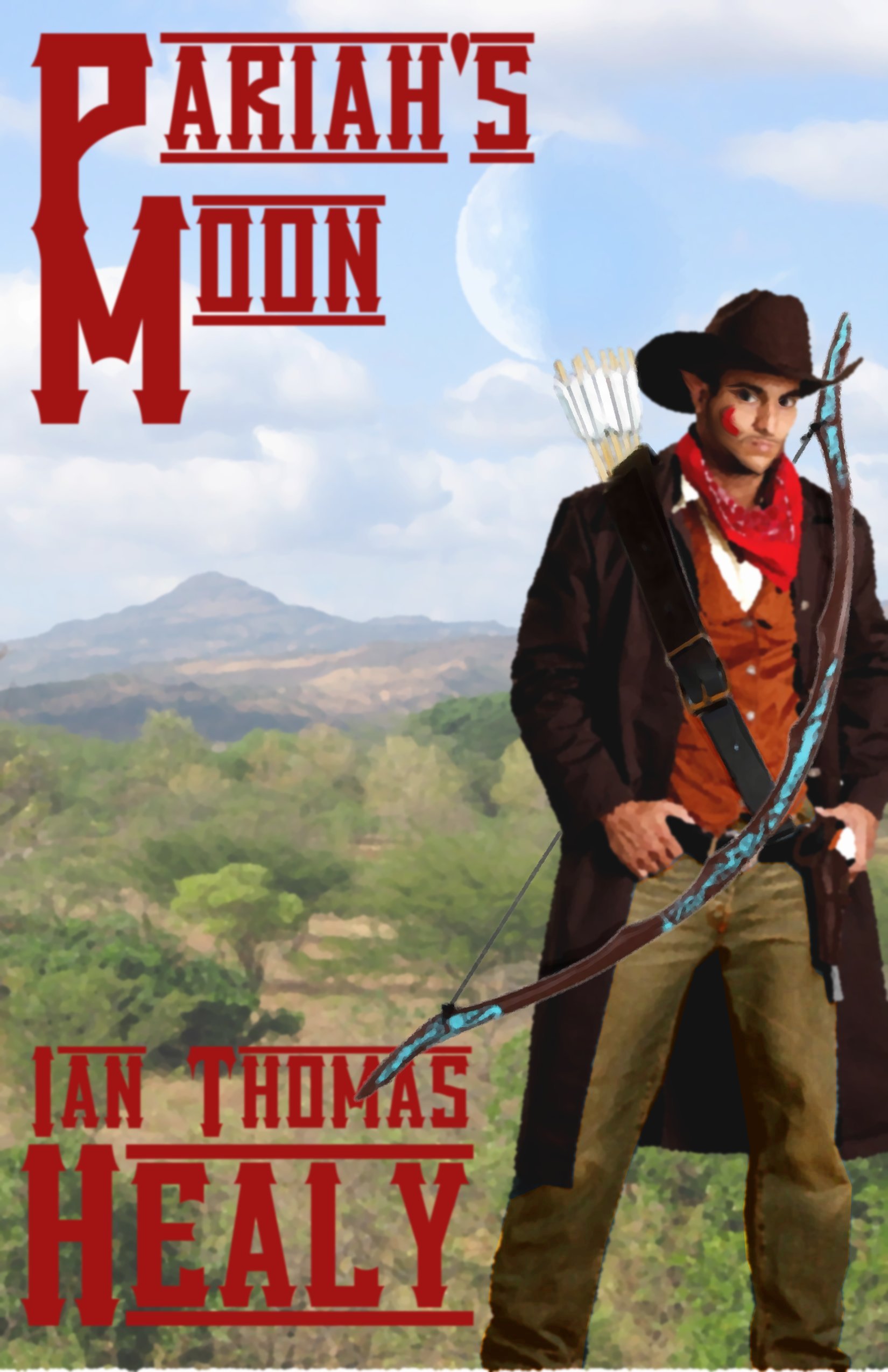 Branded on his face and exiled following his forbidden affair with the Princess of Aelfland, Elven soldier Giele seeks redemption on the frontier across the ocean, but even fleeing half a world away isn't far enough to escape the troubles that follow a marked man. He finds sporadic acceptance, even some measure of friendship, from a holy man, a drunken mage, and even a shopkeeper, but when he inadvertently crosses paths with a local gangster, the frontier is no longer safe. Giele accepts a surveying job for the railroad, but once in the wilderness, the gangster and his thugs ambush Giele and leave him staked out, wounded and dying.
Giele is rescued from certain death by an old native medicine woman and soon he finds himself immersed in the culture of the primitive but peaceful Horks. He begins to let go of the scars of his past, but the past hasn't yet let go of him. When the gangster takes his hatred of Giele out on the Hork tribe, Giele realizes that his redemption has come at a terrible price, and a showdown is inevitable.
Available on Smashwords now and other ebook retailers soon!